---
---
At Nocturnal Abstract we have an amazing, trendy, and unique selection of totes, backpacks, travel bags, duffel bags, and more.  Like our other lines, the sophisticated trendy designs are taken directly from artist Nocturnal Abstract 222's original works which have been previewed in many art venues and magazines.  Nocturnal Abstract originated this sophisticated, classy, trendy urban look.   Our collection is affordable and made to order.  Our designs are conversation pieces, just like the artwork when displayed in an art gallery.   Our customers contact us regularly to tell us about the reactions that people give them when carrying these! The same will happen to you because the style is broad, unique and captivating.  You are holding fine art as part of your outfit. 
The trendy streetwear styles have hints of an urban vibe but offer a sophisticated classy appeal as part of a dressy look as well.   
These are becoming a hot item and high fashion trend.  Buy the original at an affordable price! You will turn heads, look trendy, and feel amazing when carrying any one of our bags. 
Get a unique, trendy, urban, classy, handbag / tote / clutch / duffel / backpack with street style, streetwear vibe. All are amazing options for all occasions. You will be sure to turn heads and create conversation when carrying our amazing handbag & backpack collection!!
FEATURES:
* Made from smooth and soft nylon material.
*Lightweight and waterproof. Simple and fashionable backpack for outdoor traveling.
*Black stitch lines on the surface of backpacks.
*Perfect for holding a laptop and books.
*Padded back panel and adjustable shoulder straps for extra comfort and easy carrying.
* WWW.NOCTURNALABSTRACT.COM
SAMPLE PHOTO BELOW: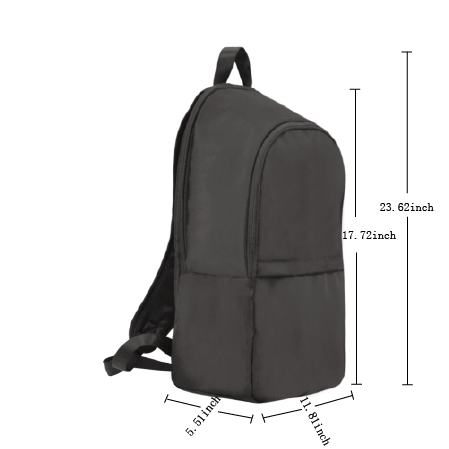 ---